FUT Chief is LIVE
FUT Chief, a site dedicated to making coins from trading on the FIFA 18 market, is finally up and running.
And the road to getting to this point was not an easy one.
---
Past › Present
Back in April, I created a document explaining the basic principles that went into making coins in FIFA Ultimate Team. There were also high risk, medium risk, and low risk trading strategies. I showed it to my friends and fellow FUT fiends, and after receiving compliments from them I decided to put it out to the masses.
This is where the journey got tricky; I had no idea where to start. So what does any person in 2017 do in that situation? Ask for the counsel of Reddit. And their advice led me to CodePen, a What-You-See-Is-What-You-Get coding site.
At this point, I knew (for the most part) the content I wanted on the site, but I was unsure of how I wanted to format the content and, even more difficult, the code needed to get that format.
After a couple weeks of sloppy coding and faking my way through knowing ANYTHING about responsive design, this is what I came up with.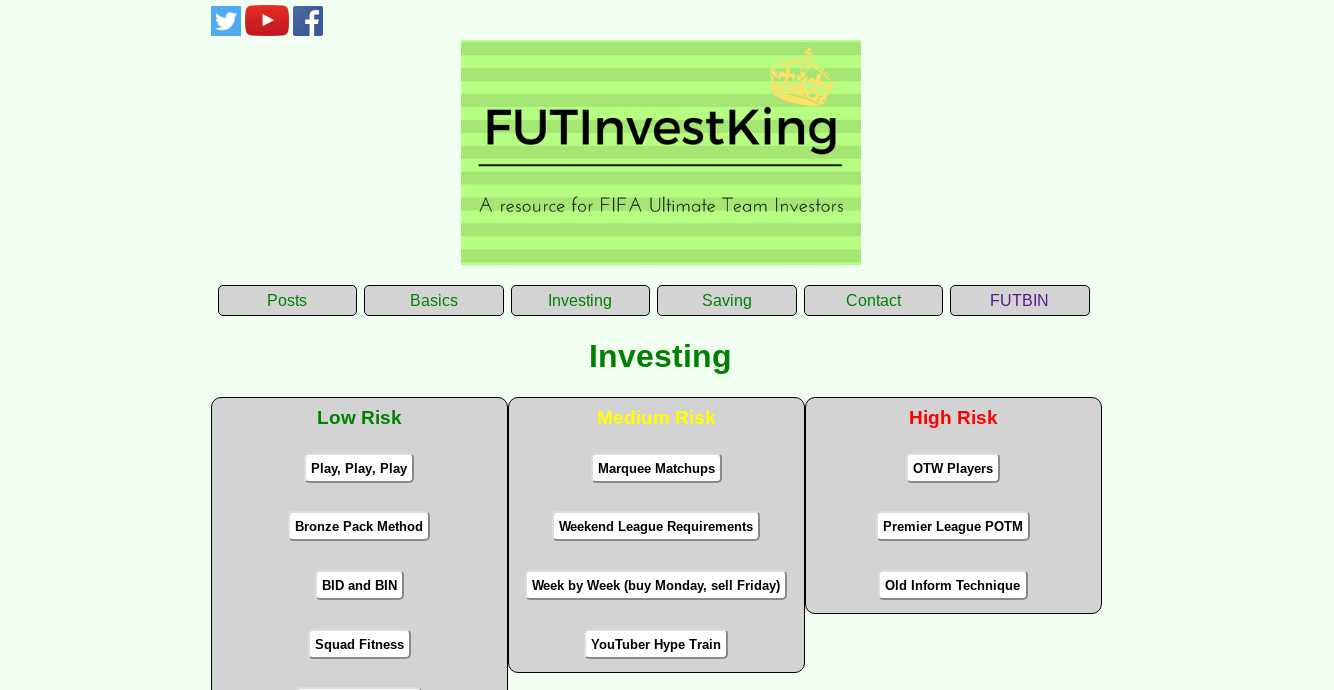 Believe me, I know it's awful. And again, fellow Redditors assured me of it. But to be honest, I was proud of what I did at the time.
But I decided to start over from scratch. I took a few online crash courses, learned some techniques, and started anew. And after a couple months of work I improved my site to this.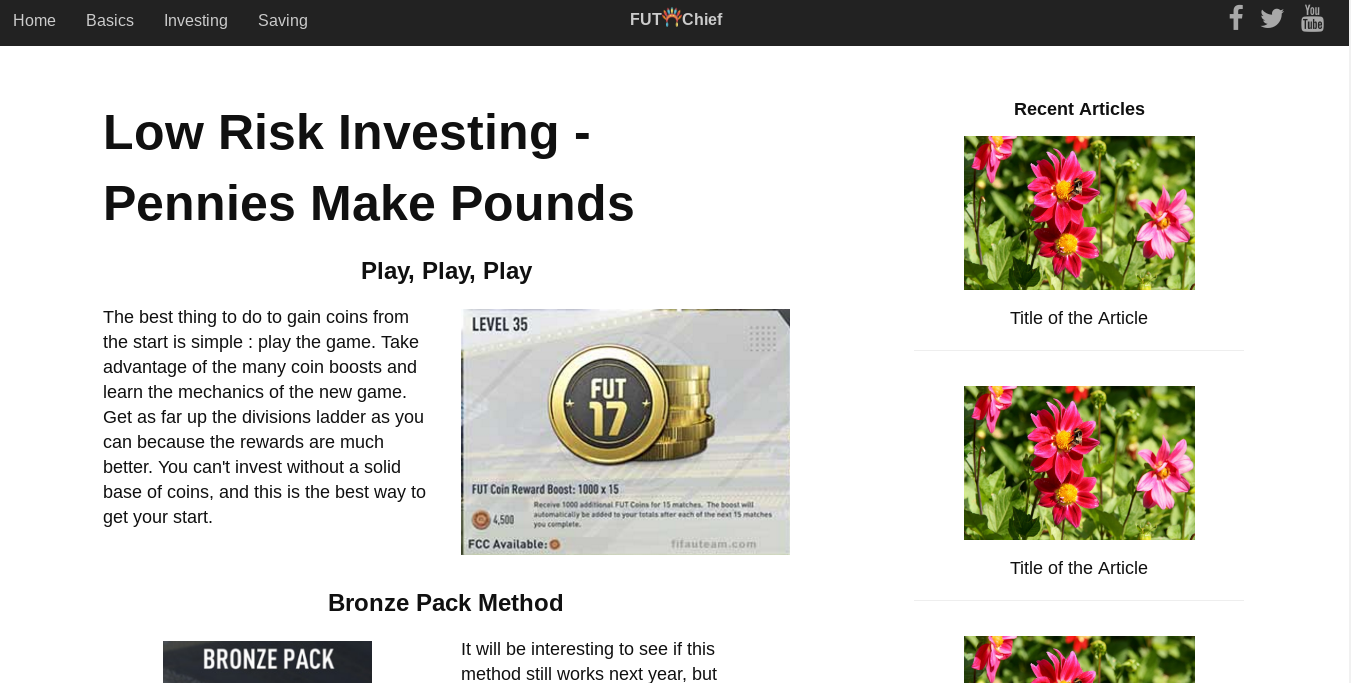 But this still wan't enough. There was no search bar and lacked any sort of content management system for posts. So I took the easy way out. I went to WordPress, found a template that I liked, and went to work. And what took me three months to create on Codepen, I was able to put this website together in 24 hours.
---
Present › Future
What to expect next: A mere 58 separate us and the full release of FIFA 18. In that time, I hope to give detailed blog posts on specific tips and trading advice that can help you be best prepared for when that day comes. Also, I will continue to update the Basics, Trading, and Saving sections to be more aligned with FIFA 18 rather than referencing last year's game. From yesterday, FUT LIVE revealed some new components to the upcoming edition, and I will explain how some of these modes/changes will impact the FIFA market and trading strategies.
Until then, you can follow me on Twitter for the latest tips on how to make coins and build your dream team.
Cheers!
Chief